Winter Storm Grayson delivered a rare snowfall event in Florida on Wednesday, with Tallahassee recording its first snowfall in almost 30 years. The storm brought ice and 3-4″ of snow in some areas of far northern Florida as well as south-eastern Georgia – areas where snowfall is relatively rare. The snow itself melted away quickly, however it is the cold temperatures that has most growers concerned.
Protection of strawberry crops
Pamela Fairman, of Long & Scott Farms, north of Orlando, said the main issue for them was the cold temperatures forecast over the next few days. "We did not receive any snow in this part of Florida, however temperatures have dipped into the 30s and are forecast to remain low over the coming days," she said. "The crops we grow at this time of year include winter vegetables, such as Green, Red and Savoy cabbage," she continued. "Being winter crops, they are fairly resilient to the weather we have been experiencing and we don't foresee any problems with those in this central part of Florida. The further north you go, the more the cold will affect those crops however. It's our other crop, the organic strawberries, that we are most worried about. We are currently undertaking preventative measures against frost and will be working on that today before the cold intensifies. There has been a freeze warning issued for the next few nights and we will be keeping a close eye on the strawberries during that time."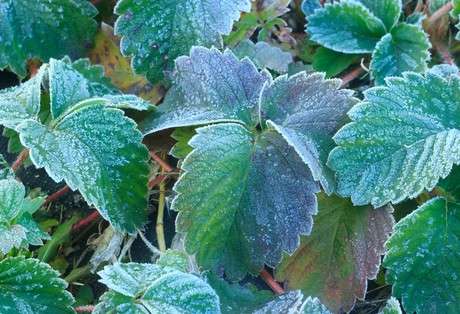 Lisa Lockhart with the Florida Fruit & Vegetable Association agrees that the the strawberry growing region in the central part of the state and the Plant City area could be affected. "Typically, before weather with temperatures in this range growers are going to be out making a number of preparations," she said. Measures include harvesting in advance of the freeze to get whatever crops out of the field they can, those who use irrigation for freeze protection will need to check their pumps and irrigation lines are working properly, as well as making sure they have enough fuel. "Strawberry and blueberry production growers use overhead irrigation to coat the plants with a protective layer of ice to keep the plant warmer," says Lockhart.
Protection is labor-intensive and expensive
Protecting crops costs money and takes up crew time. "Freeze protection has cost our farm nearly $1,000 in labor in just three days putting out frost cloth," says Amy Van Scoik of Frog Song Organics in Hawthorne, Florida. "The weather is hard on our crew, and the next few weeks will be tough if we lose crops and have to wait for replants to mature to have product for sale." It also impedes sales; Van Scoik says freezing weather also cuts down on farmers market attendance.
Farther south in the state Lockhart says temperatures look like they'll be hovering just above freezing. "Our growers – the ones I've talked to – are mostly concerned about overnight Thursday and into Friday." Wind may also play a factor. The state is well into its season for fruits and vegetables and harvesting is underway for about a dozen crops the state provides for the rest of the country during the winter (strawberries, tomatoes, snap beans, sweet corn, peppers, squash). "Some of those are pretty fragile crops," she says. Now months since Hurricane Irma hit, Lockhart says there was a bit of a delay in planting and for the most part volumes are getting to the level that they're expected to be at. "We're hoping there's not an effect on volume."
Peanut growers may see the weather having a more positive outcome for pest control. "Our entomologist told us that insects didn't die off during the previous winter – it didn't get cold enough so we had a populations of insects in our crops that were the result of a really warm winter," says Ken of the Florida Peanut Producer's Association. A cold winter may help eliminate any unwanted pest population.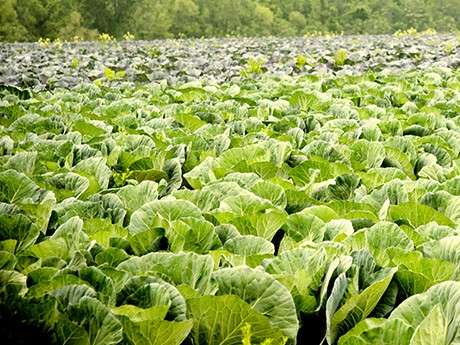 The northern part of Florida, close to Tallahassee, is a center for watermelon production during the summer months. Those growers said that they have not yet started planting their summer crop yet, and are therefore unaffected.
Impact on green vegetable supplies expected in Georgia
Further north, into Georgia, the snow and cold temperatures were more pronounced. Growers of green leafy winter vegetables, including cabbage, kale, collard greens, and Brussels sprouts, are predicting an impact on supply as the cold weather takes a firm grip on the region over the next few days. Heath Wetherington, of Baker Farms in southern Georgia, said they experienced snow and cold weather on Wednesday morning. "We had a couple of inches of snow here in south Georgia," he said. "The snow itself did not create any problems, but we expect to have some slight damage to our green leafy vegetables from the cold temperatures. This may result in limited supplies over the next few weeks."
Wetherington did note that, although not unusual, the cold weather has occurred earlier this year. Additionally, the low temperatures are due to stick around for a longer duration than normal. "Usually we don't see this kind of weather until about the middle of January," he noted. "However, it's not entirely out of the ordinary, and these winter vegetables are generally okay in low temperatures. It does tend to cause some occasional issues every year, and it's the season when we tend to perform more grading than usual."
"The main concern for us is that the forecast indicates the next 5 days will see temperatures below freezing," Wetherington added. "This is an extended round of cold weather, so we will be closely monitoring it over the next few days."
Those operating hydroponic containerized farms have much less to worry about. Georgia-based Better Fresh Farms, which produces greens year-round, has been using this system for just 18 months. "I haven't had to do any planning myself," says Grant Anderson. "It's part of the reason I entertained it as a business opportunity. I believe in local quality food sources and have the ability to grow year-round without having to worry about situations like this. It's somewhat of a comfort."
The low-pressure system has since intensified overnight and is due to affect the Eastern seaboard of the United States throughout Thursday.